Birds in New Jersey 2016
6 May 2016: Female red-bellied woodpecker
It's always a special moment when a red-bellied woodpecker shows up. This is a female (she doesn't have a solid red patch on her head and neck). Also at the feeders are house sparrows and a red-winged blackbird.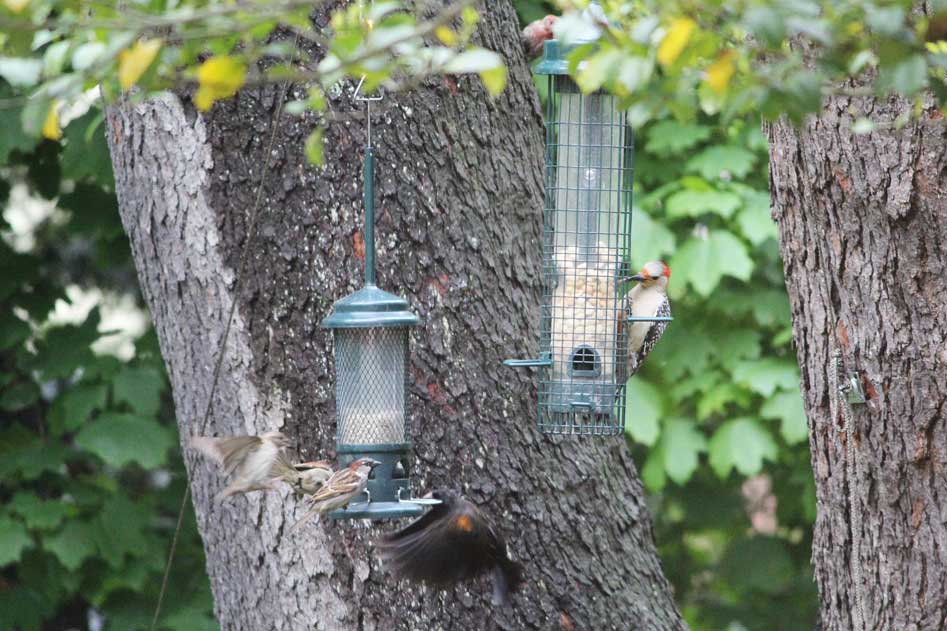 The following photos are closeups of the female red-bellied woodpecker. You can see her tongue going into the feeder to help extricate a peanut.
Does she get a peanut?
Not quite. It drops to the bottom of the metal mesh of the feeder.
Will she be able to get it out of the bottom of the mesh?
She gets a half. In the next instant, she flies off with it, perhaps to feed a nestling.
Eggs, babies, and what's happening with the birds at FDU in May 2016 >>